The Dish @ Dashe
Fish Tales and Monkey Business from the Team at Dashe Cellars

Mike Dashe Co-founder & Director of Winemaking

Anne Dashe Co-founder

Rene Calderon Winemaker

Monica Chappell Wine Club Manager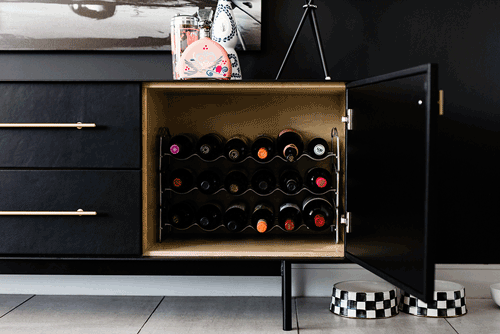 Whether you have 15 or 500 bottles, organizing your wine has a wide range of benefits. You can save precious time trying to find a bottle when you're hosting a party and your guests are ready for some more, or be able to find the optimal pair for your food easily because you know exactly what you have. When I'm not working in our Tasting Room, I have my own business as a Professional Organizer and I have helped quite a few wine-loving clients create systems for their collections. Here are some of my top tips and tricks.
Traditional ways to organize your wines:
By vintage a.k.a year the grapes were harvested, which helps if you are a fan of aging.
By varietal a.k.a grape type, like Chenin Blanc or Zinfandel.
By region a.k.a the location the grapes come from, like Napa or Bordeaux.
By producer a.k.a label or maker, like Dashe Cellars or Ridge Vineyards.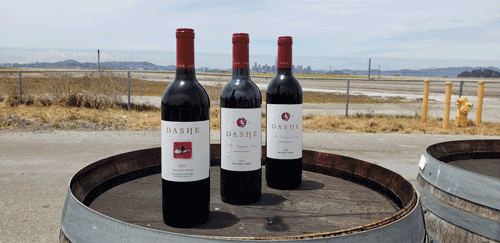 Another option is to organize your wines by your drinking style:
Foodie:
If you think about wine with food in mind, you can organize your wine in terms of bottles that are food friendly and those that are more for easy drinking regardless of food. You can further break down the food friendly section by body, which can help you choose a pair depending on your meal's protein or cuisine type.
Collector:
If you are someone who has the patience to age wine or someone who fancies vertical wine tastings (tasting the same wine but different vintages side-by-side), you can separate your wines by bottles that are ready to drink now and bottles that you are laying down with the intent to enjoy them in the future.
Social:
If you love to be the host with the most, you can organize your wine by party size or type. You may have a section of more inexpensive wines for the larger, party vibe and a section of wines more suited to the more intimate gathering atmosphere.
Or, you can keep it super simple with three sections:
Dive on in:
Bottles you can grab whenever for whatever. You or your guests can go to town in this section and find whatever floats your boat.
Do think twice:
A little more thought goes into this middle section which might include wines that were gifts or are geared more towards food pairing.
Don't touch:
Bottles with very special meaning or very special price points that you are saving for very specific reasons or occasions.
Take it a step further by...
Using a metallic sharpie or paint pen to write the drink by date or the memory of where you got the wine on the back or bottom of the bottle
Labeling the rows or sections in your collection. This is a great way to avoid potential arguments (and possible tears) over the accidental opening of a special wine.
Make sure your collection is earthquake safe! Keep the more expensive bottles at the bottom so they are less likely to fall over.