2022 Holiday Library Tasting
Wine Club Member Exclusive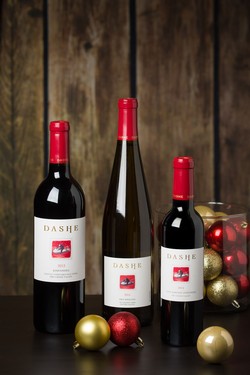 Space is extremely limited, get your tickets now!
What are the holidays for, if not for sharing amazing wines with friends? Mike and Anne Dashe will be hosting an evening filled with library wines from vintages past. We're diving deep into the cellar and bringing out wines that we haven't seen in years to share with our Wine Club Members. Winemaker Rene and Wine Club Manager Monica will be joining in the festivities and we'll have cheese and charcuterie served up too.
Don't wait, you don't want to miss out!
DATE: Thursday, December 1st
TIME: 6:30-8:30PM
COST: $35 per ticket
LIMIT: 2 tickets per membership - space is extremely limited
Product Reviews