August 5, 2020 | Monica Chappell
A Pairing Lesson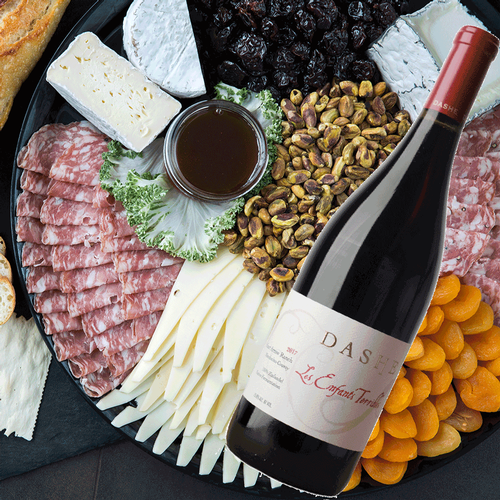 Photo cred:Market Hall Caterers
One of my favorite subjects to talk about is wine & food pairing. I love to try and demystify wine and food relationships one ingredient at a time and provide some pairing strategies. The simple formula – white wine with fish, red wine with meat – once dictated all wine and food pairings, but times have changed. Rules like this just don't fit the way we eat today.
For me, if a wine and food pairing work well together, it's usually due to one of the following principles:
The wine and food are in some way similar - which usually diminishes the taste impression of that similar component.
The wine and food contrast in some way - which usually leaves either the wine or the food as the dominant partner.
When pairing wine and food, several things can happen:
Sweetness in food can increase the perception of bitterness and astringency in wine
Saltiness in food can suppress bitter taste in some wines
Foods with high amounts of acidity can erase the perception of acidity and make the wine taste richer and mellower
The Golden Rule; you cannot beat bubbles:
When in doubt drink sparkling wine. The tingling acidity makes most sparklers a perfect match for a wide variety of food. Try our Dashe 2016 Sparkling Wine, Methode Champenoise with a few of these food-pairing options. It is always a fun surprise to see how a bit of bubbles livens up the dinner and dessert table.
Click Here for more info on our 2016 Sparkling Wine, Methode Champenoise
Fried food and bubbles are best friends from Fried Chicken to Fries
Buttered popcorn from Truffle to Parmesan dusted
Old-school works too like caviar, oysters or foie gras
So simple, but rarely gets better then smoked salmon or cured meats
Fruit based desserts are a natural with the bubbles
Summer Reading:
A great way to explore new wine and food pairing combinations is to treat yourself to a wine and food-pairing book. Some of my favorite reads include:
The Food & Wine Guide to Perfect Pairings by the Editors of Food & Wine
What to Drink with What You Eat by Andrew Dornenburg and Karen A. Page
Perfect Pairings by Evan Goldstein
Great Tastes Made Simple by Andrea Robinson
Well matched, even the simplest food and the humblest wine can create instant magic. Create your own magic this summer with these pairing tips and have fun popping many corks and research the perfect match.
Comments
Commenting has been turned off.