May 17, 2022 | Anne Dashe
Todd Brothers Ranch Throughout the Seasons
There are very few vineyards in California that can truly be called "Grand Cru" vineyards. The Todd Brothers Ranch in Geyserville within the Alexander Valley AVA is one of them.
We made our very first vintage of Todd Brothers Ranch Zinfandel in 1998, and now have 23 exceptional vintages under our belts. The bright red volcanic soil, steep rocky terrain, and old head-trained vines of this property make this terroir unique, producing some of the best, most structured wines from Sonoma County. The Zinfandel and Petite Sirah fruit from the Todd Brothers Ranch are incredibly complex, showing intensity and layers that make the resulting wines almost Cabernet Sauvignon-like in their stature and structure.
Over the years, we've collected quite a few pictures of the Todd Brothers Ranch. As one of our most picturesque vineyards, we wanted to take this opportunity to share with you a tour of the ranch throughout the year.
Click Here to pick up a bottle of our 2018 Zinfandel, Todd Brothers Ranch
Enjoy!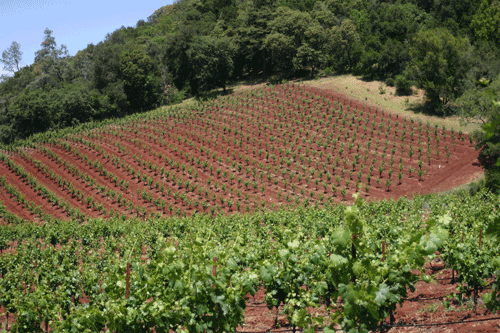 This red, volcanic soil has very high concentrations of iron and retains & reflects heats. Soil like this is found in some of the best wine-growing regions of the world. Mt. Etna in Sicily, the Soave, Santorini, Portugal, and yes even Alexander Valley!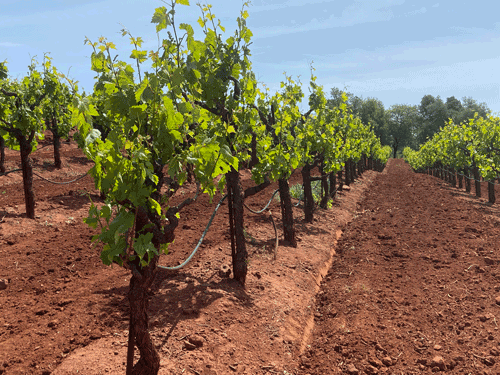 The vines are head-trained so that all the spurs are along the top of the trunk of the vine. Head-trained vines allow for even ripening and sunshine exposure across the vineyard, ensuring even phenolic development at harvest.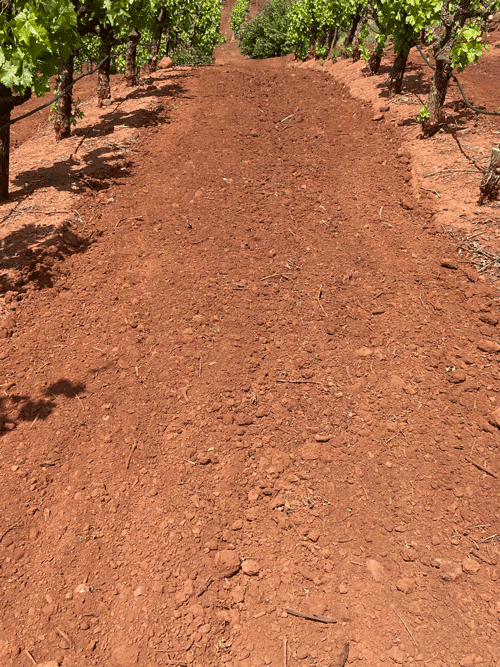 Red Rocks make the best wine! Decomposed volcanic soils are known to retain water, which is excellent for this exceptionally dry area of Alexander Valley.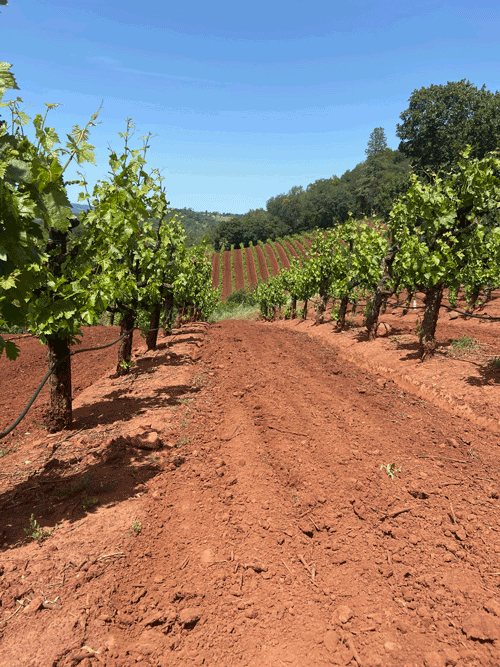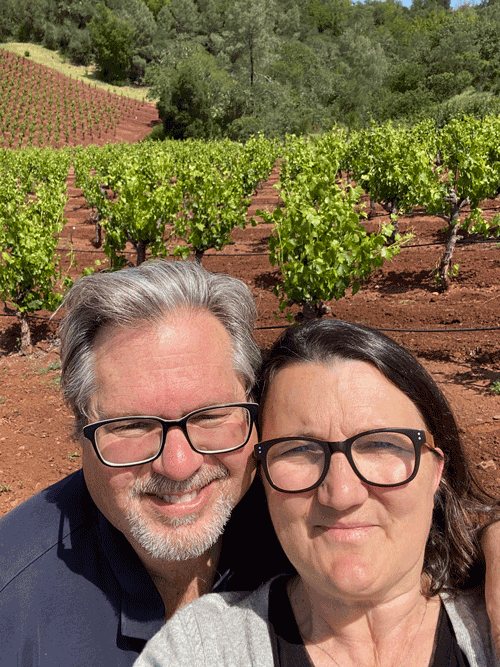 Selfie time! Anne & Mike Dashe visiting the vineyard in May.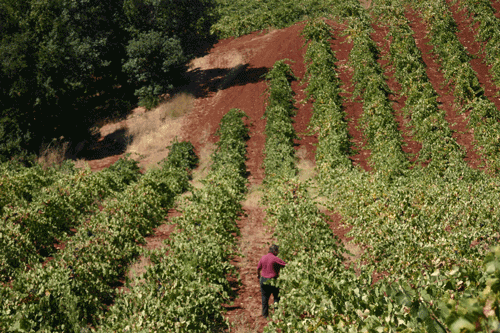 Later on in the year, the vines will have grown in their canopy, requiring an exceptional amount of vineyard management.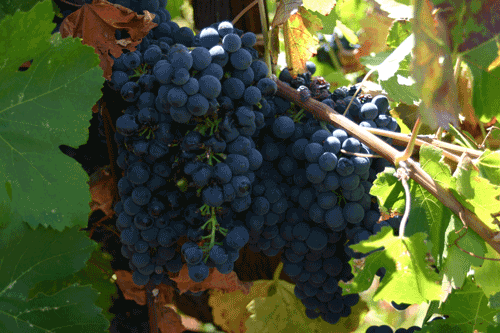 Petite Sirah
Zinfandel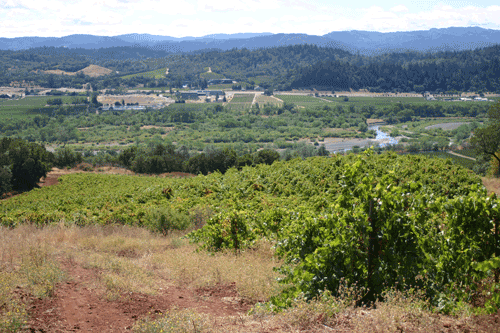 After harvest, the vines are allowed a well-earned rest until...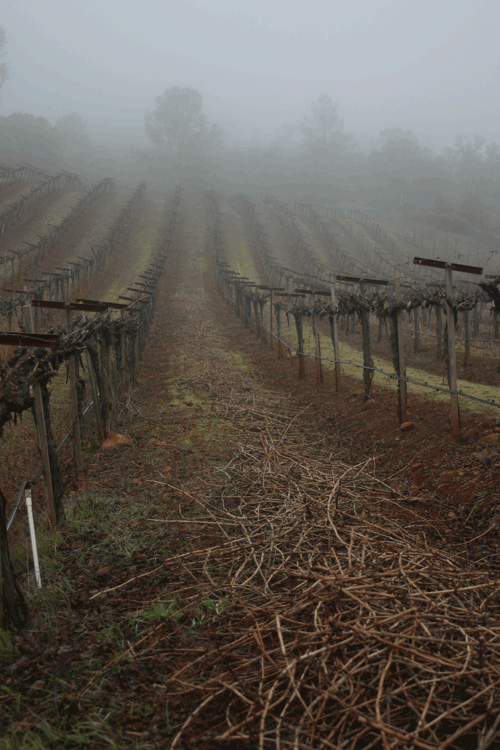 ... the winter comes and the canes are pruned. The canes are pruned off during dormancy when the vines are spending their energy developing their root system and storing carbohydrates. This will provide the energy needed for budbreak in the springtime.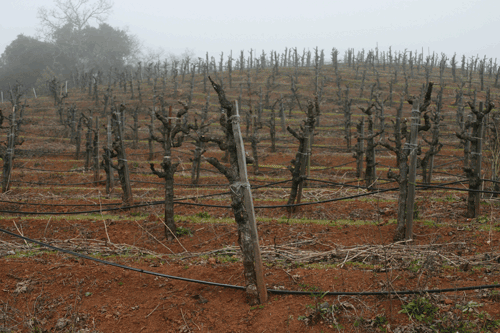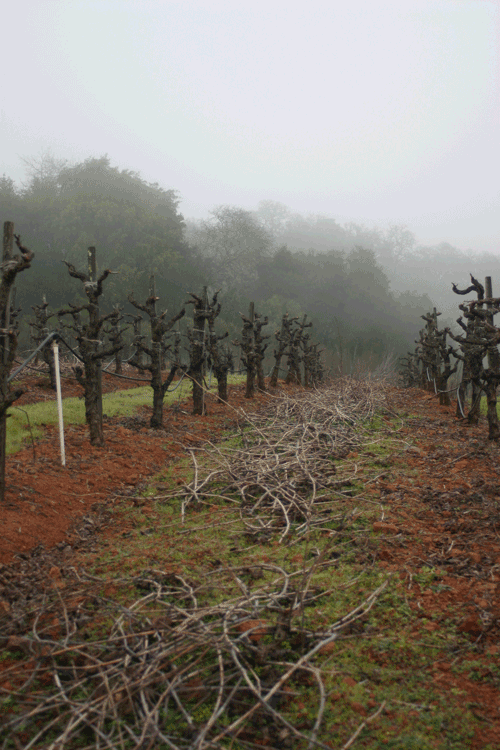 Thank you for taking this "tour" of our Todd Brothers Ranch! If you are interested in an in-person tour, leave a comment below or email Stephanie at stephanie@dashecellars.com.
Comments
Commenting has been turned off.