November 4, 2021 | Food & Wine | Monica Chappell
Elevate Thanksgiving This Year

Let's Talk Thanksgiving!
Wine adds a perfect festive touch to holiday meals, but selecting what to drink on Thanksgiving can be daunting. So how do you choose the right wine for the big dinner? Here's an easy answer: No single wine will work perfectly with your meal so serve a few. Matching wine with roast turkey is pretty easy, but the side dishes are another story. These dishes usually range from sweet to savory. Think about what is usually served in addition to the turkey; the meal might include sweet potatoes, tart cranberries, buttery carrots, earthy mushroom stuffing, and more. These dishes all have different tastes that make selecting one wine difficult. So, what to do? Try at least two, preferably a red and a white.

Dashe Single-Vineyard Dry Riesling McFadden Farm
-Riesling has a perfect balance of fruit and acidity that will complement sweeter Thanksgiving foods.
Click Here for 2019 Dry Riesling, McFadden Farm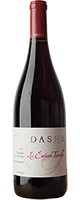 Dashe Les Enfants Terribles Grenache
- Grenache is my first choice for a red wine on Thanksgiving. With most Grenache, fruit is the dominant flavor with just enough acid and tannin to give the wine a nice balance.
Click Here for 2017 Grenache, Clarksburg 'Les Enfants Terribles'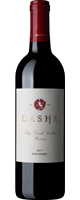 Dashe Zinfandel Reserve, Dry Creek Valley
- Being a Zin-centric Winery, how could we not recommend Zinfandel. Thanksgiving being the All-American holiday, why not go with the All-American grape. Zin can be made into wines of varying style, but for this meal, I would suggest going with a fruitier style of Zinfandel. Stay away from the high-alcohol versions. Our Reserve, Dry Creek Valley would be my top choice.
Click Here for 2017 Zinfandel Reserve, Dry Creek Valley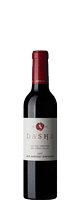 Late-Harvest Zinfandel, Lily Hill Vineyard
-Elevate your dessert game with our Single-Vineyard Late-Harvest Zinfandel. This wine is moderately sweet, with great brambly raspberry, blackberry, and vanilla notes with its sweetness softening the tannins.
Click Here for 2017 Late Harvest Zinfandel, Lily Hill Vineyard

THANKSGIVING TURKEY
INGREDIENTS:
• 1 (12-14 pound) fresh whole turkey
• 1/2 cup unsalted butter, at room temperature
• 2 tablespoons freshly squeezed lemon juice
• 2 tablespoons fresh thyme leaves
• 2 tablespoons fresh rosemary leaves
• 1 tablespoon lemon zest
• 2 cloves garlic, minced
• 3 carrots, peeled
• 3 stalks celery
• 1 sweet onion, cut into wedges
• 1/2 cup Dashe Single-Vineyard Riesling
• 1 1/2 cups turkey or chicken stock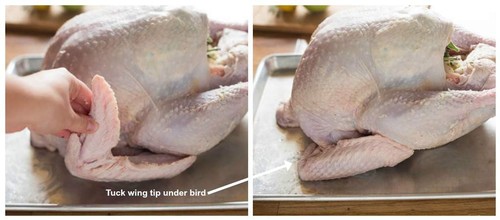 DIRECTIONS:
1. Preheat oven to 400 degrees F.
2. Remove giblets from the turkey cavity. Dry turkey thoroughly with paper towels. Season turkey cavity with salt and pepper, to taste.
3. In a small bowl, combine butter, lemon juice, thyme, rosemary, lemon zest and garlic; season with 1 1/2 teaspoons salt and 1 1/2 teaspoons pepper, or more, to taste.
4. Using your fingers, carefully loosen the skin from the breast meat, spreading half of the butter mixture under the skin. Secure skin over the butter with wooden picks.
5. Place carrots, celery and onion in a shallow roasting pan. Place turkey, breast side up, on top of the vegetables; tie drumsticks together with kitchen twine, tucking the wingtips under.
6. Spread remaining half of the butter mixture over the turkey; season with salt and pepper, to taste. Add the Dashe Single-Vineyard Riesling and chicken stock to the roasting pan.
7. Place into oven and roast for 30 minutes.
8. Reduce oven temperature to 325 degrees F. Continue roasting until the turkey is completely cooked through, reaching an internal temperature of 165 degrees F in the thickest part of the thigh, about 2 hours to 2 hours and 30 minutes more; baste every 30 minutes with pan drippings. When turkey begins to brown, cover lightly with aluminum foil.
9. Let stand 20 minutes before carving; reserve pan dripping for gravy.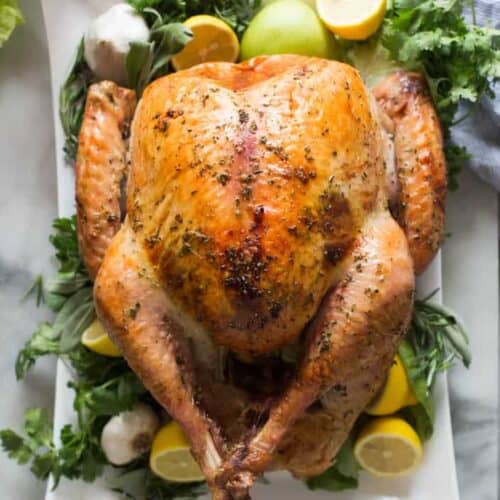 SAVE ROOM FOR DESSERT
You could end Thanksgiving with apple pie and coffee. You could also go to bed early on Thursday night; But, HELLO, it's Thanksgiving. This is no time for underachievement. With Thanksgiving's top pie, I suggest you take the humble apple pie to a whole new level. In fact, I've watched it happen many times. The right wine can elevate the flavor of a dish; 1 + 1 = 3, so to speak, with my kind of wine math.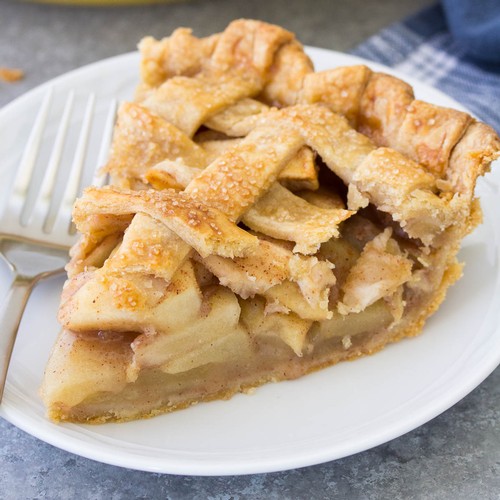 Rule of thumb for pairing wine with dessert - The wine should be at least as sweet as the dessert, with enough acidity for balance. Our single-vineyard late-harvest is made from grapes left on the vine past normal picking times to build sugar levels and develop tastes like dried cherries and chocolate. Try the single-vineyard late-harvest Zinfandel with Thanksgiving Apple Pie, Cheesecake with raspberries or jam, fruit tarts, or carrot cake; late-harvest Zin is always yummy with chocolate too.
There you have it, a few wine options to help you enjoy your Thanksgiving with a bang, not a whisper.
The Complete Feast
From Start to Finish, the Perfect Hostess Gift!
2019 Single-Vineyard Dry Riesling, McFadden Farm
2017 Zinfandel Reserve, Dry Creek Valley
2017 Single-Vineyard Late Harvest Zinfandel, Lily Hill Vineyard
Click Here for more on The Complete Feast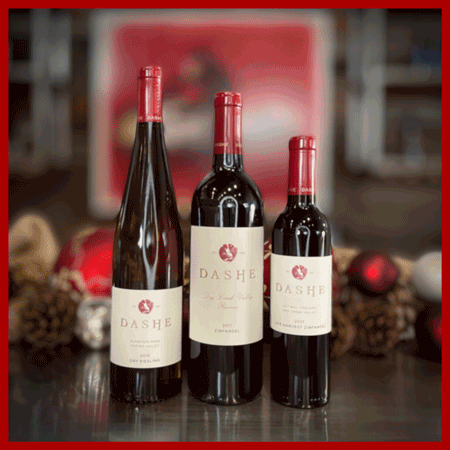 Comments
Stephanie

@ Nov 4, 2021 at 1:46 PM

I am DEFINITELY serving up this turkey with the Riesling this year! And Late Harvest Zinfandel with our favorite dessert, pot de crème too.

Commenting has been turned off.