October 14, 2021 | Michael Dashe
Letter from the Winemaker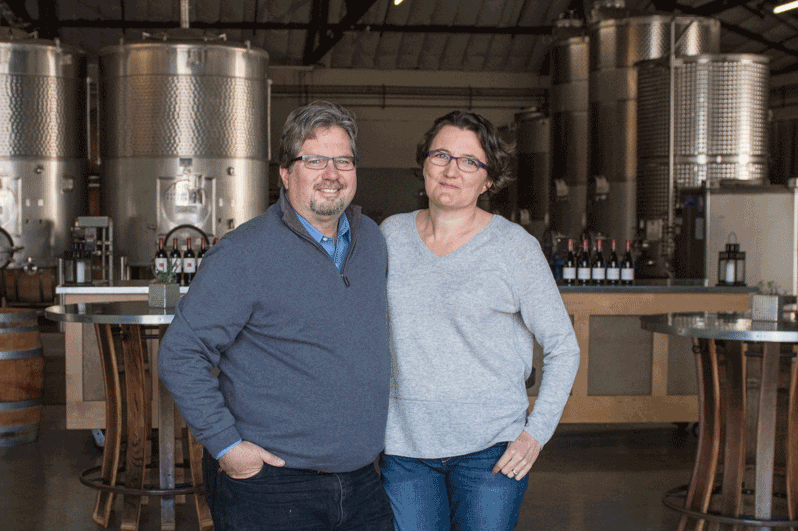 Fall 2021 Wine Club Allocation
Harvest is here, and by the time our Wine Club Members receive their allocation, most of the grapes should be safely in the winery and fermenting away (if not finished).
2021 has flashed by so far, and harvest just pounced on us seemingly without warning. It's been an early harvest, but as of the time of this writing, the quality of the grapes was exceedingly high although quantities of grapes from the vineyard were low.
This has of course been a heck of a year, but we are seriously proud of both our Dashe Cellars staff and for our customers and Wine Club members, who together have helped Dashe Cellars survive what has been the most difficult year of our existence. Everyone stepped up to the plate and helped us when the chips were down, and we thank you from the bottom of our hearts. You're the best.
It's exciting of course to harvest the grapes and smell all of those fermenting tanks, and to see the wines reveal themselves as we press them, finish the fermentation, and pump them off to barrel. It's always delightful to see a new vintage, especially with the wines like the Todd Brothers Ranch which we've been making for 25 vintages. Each vineyard has its unique characteristics, aromatics, and flavors, and we love to see those characteristics express themselves in a vintage.
But those are wines for the future. I'm sure you're looking forward to your Wine Club shipment wines, and you can be sure that we have a great lineup in this Fall shipment.
The Todd Brothers Ranch figures prominently in this lineup, with our flagship Todd Brothers Ranch Zinfandel heading up the pack. Some of our Wine Club members have vertical tastings of this wine dating back 10, 15, or even 20 years. The wine ages magnificently, but even in its youth this Zinfandel drinks beautifully, with a bit of decanting. We are also featuring the Todd Brothers Petite Sirah, which has a bit of Zinfandel blended in for smoothness and complexity. This Petite Sirah is drinking surprisingly well as a young wine, and would pair perfectly with some braised short ribs or a rack of lamb.
We are also featuring the 2019 version of The Comet, a stylish blend of Zinfandel, Petite Sirah, and 130-year-old vine Carignane. Each year we work on refining this blend so that it has beautiful depth of flavor; layers of different fruit, spice, and earth that evolve in the glass after pouring; and a long, structured finish with flavors that persist for minutes after swallowing the wine. The 2019 is one of the best Comets that we've ever made, and we are sure that you'll love the wine not only now, on opening, but will continue to improve for years to come.
Lastly, we have two powerhouse wines to present. The first is the 2019 Heart Arrow Vineyard Cabernet Sauvignon, a rich, structured Cabernet in the mode of a Bordeaux-styled Cabernet: elegant, finely structured, able to be cellared for years. This is a dynamite wine that is made to go with holiday meals and grilled meats, gorgeous on release but with the intensity and complexity that will benefit with a few years of cellar age. The second wine is the Louvau Vineyard Zinfandel Barrel Select, a special Wine Club exclusive wine made from barrels that were hand-selected from tasting all of the barrels from this great vineyard to make a special reserve wine with wonderful structure and beautiful fruit and spice flavors. It will knock your socks off.
Enjoy the wines and thank you for your support.
- Michael and Anne Dashe
Interested in receiving these wines and not yet a Wine Club Member? Click Here for to learn more about membership.
Comments
Commenting has been turned off.