January 25, 2021 | Culture & Travel, Small Business Life | Michael Dashe
Dashe Cellars, Artisan Wine Making, and the Loire Valley: A French Connection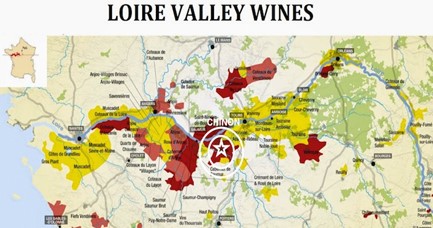 Back in 1995, before Dashe Cellars was a gleam in the eyes of Michael and Anne Dashe (and back when Anne's name was Anne Bringuet), a visit to Brittany France, Anne's homeland, was a revelation.
It started with the cuisine—creperies that were on almost every corner; oysters that were plucked right out of the river and eaten in front of your eyes; the freshest langoustine and fish you've ever tasted; butter that crunched in your mouth from embedded salt crystals; Kouignman and croissants so delicate that they melted in your mouth. The food simply was spectacular.
But beyond the cuisine, there was artisan wine. First, I was surprised to learn, there wasn't any local stuff. There are no grapes grown in Brittany (to speak of). Lots of apple cider that went beautifully with crepes, but no Bretagne natural wine.
Instead, there were the wines of the Loire Valley, a scant 2 hours away from Brittany at its closest edge. To be honest, I didn't know much about Loire wines. I had worked in Bordeaux, visited Burgundy, the Rhone, Champagne, the Jura. But the Loire? It was a place I knew about because of Sancerre and Poully-Fuisse, and I knew that Vouvray existed. That was it.
What blew my mind, in retrospect, is that the stores in Brittany were just filled with amazingly inexpensive bottles of Loire wines that I had never imagined. Just a few euros (francs at the time, but who's counting) would buy you a great bottle of wine in the local supermarket. Whites from Montlouis and Touraine, beautiful light reds from Chinon and Bourgueil, crisp dry white wines from Muscadet. For a bit more, you could have beautiful complex wines from the hills of Sancerre, a balanced and age-worthy Vouvray or Savennières, or a luscious red from Saumur.
We devoured lots of Loire wines, every time we came out to visit Anne's family in Brittany.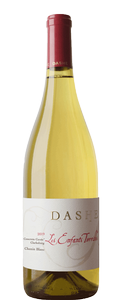 Dashe Chenin Blanc Makes its Debut
Years after that first introduction to the wines of the Loire Valley—and after we had started Dashe Cellars—we became dedicated drinkers of Loire wines.
We especially learned to love the many aspects of Chenin Blanc, a varietal that had a terrible reputation in the US (mostly because of years of uninteresting white wines made from huge vineyards in the Central Valley of California). The more we looked at wines made from Chenin, the more we learned to appreciate the spiciness, acid balance, and texture that make it one of the great varietals of the world.
At Dashe Cellars, the focus had mainly been on red wine varietals, except for a wonderful little Riesling that we had made, since 1999, from organic grapes on the McFadden Farm. We had made a conscious decision not to make Chardonnay (too many Chardonnays made in CA!), but our customers were constantly saying that they wanted us to make another white wine. We thought about what kind of wine WE liked and decided that if we ever were to find a region and vineyard with excellent Chenin Blanc grapes, we would try our hand at it.
Luck came our way in the form of the Heringer vineyard in Clarksburg, CA. This region has one of the largest concentrations of Chenin Blanc vineyards anywhere in the state. The reason is wildly logical: the local government paid for a soil and vineyard consultant to analyze the terroir of the region and recommend what varietals the area would be best to grow. The consultant came back with "Chenin Blanc," which puzzled the local growers since it was not considered a top grape varietal. But to their credit, they started planting it and found that the resulting grapes and wine were of unusual quality.
Click Here to buy the 2019 'Concrete Cuvée', Chenin Blanc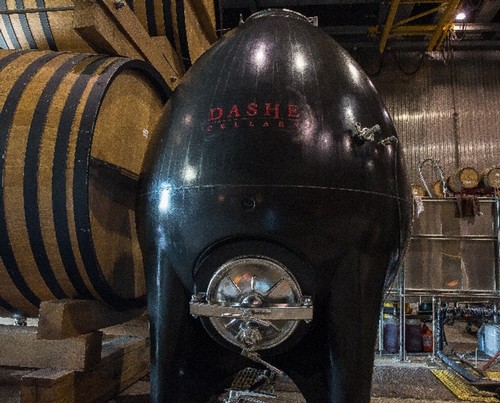 We Start Making Chenin Blanc: Black BART arrives
Dashe Cellars made its first artisan wine Chenin Blanc under our Les Enfants Terribles label from the Heringer Ranch in 2016. It was a hasty decision (we had just found the vineyard just before harvest) and came with another hasty decision: I wanted to make Chenin Blanc in a concrete egg. I had talked with other producers of Chenin Blanc, both in the US and in Europe, and there seemed to be a consensus that the complexity, texture, and aromatics of Chenin Blanc were all greatly highlighted when fermented as a natural wine, in concrete. We paid a ridiculous sum to purchase the perfect concrete egg (the price of impulsive buying), and the only one available so close to harvest was jet-black. They threw in a bright red DASHE logo for free, to make us feel better. We nicknamed it "Black Bart," although really it looked more like Humpty Dumpty.
From the start, we wanted to make a "Loire-style" Chenin, whatever that meant. The goal was to have something with great texture, good acidity, lovely minerality, and a long finish.
We found that fermenting Chenin as an artisan wine in concrete and in stainless steel fermenters made a HUGE difference in the resulting wine. The same juice went into the fermenters, but the resulting wines may well have come from completely different places. The concrete fermented wine was quite different in texture (round, velvety, mouth-filling) and had toasty elements to the flavors, almost like champagne. We presumed that the egg-shape promoted lots of yeast contact during fermentation and aging, which (like Champagne) resulted in the characteristic toasty, fresh-bread aromas.
In contrast, the stainless-steel fermented wine had much more structure, almost steely, and was fruit forward. Together, the two lots made for an extremely vibrant, complex wine. We loved it.
In the end, we blended the two together to highlight the best parts of both fermentation styles and released it to customers who were delighted to have another white wine available from Dashe.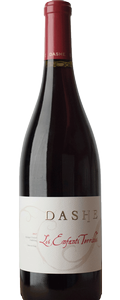 Cabernet Franc Rounded Out the Loire Valley Connection
We enjoyed the Chenin Blanc from Heringer vineyard so much that when we found out that they had a few rows of Cabernet Franc on their home ranch, we had to see if we could make a lighter-bodied Cabernet Franc—something in the style of a Chinon or a Bourgueil from the Loire.
When we first made the wine from these grapes, we simply couldn't get our heads around it. It showed flavors of cassis and black cherry, which was lovely, but also had an edge of green olive and herbs, that simply was confusing to us when the wine was young.
We decided to put the wine into some nice French oak and waited until the next year or so to see how the wine would evolve.
Some time went by until, one day, Rene Calderon was racking the wine from barrel to barrel and we suddenly remembered that the wine was languishing in barrel without us tasting it for quite a while.
With no expectations, we tried the wine and looked dumbfounded at one another. In the past year, it had changed from a gangly child to a full-blown mature wine. Simply put, it was gorgeous and had nothing in common with the wine that we had tasted when it was in its youth.
This wine was filled with aromas of blueberries, and cherry, and spice. Just lovely. Anne remarked that it reminded her of some of the delicious and structured Chinon wines that were made from Cabernet Franc, which her family loved drinking when she was growing up.
We had gone from wondering if this was just a wasted experiment to asking ourselves how fast we could get it into bottle so that we could share it with our Dashe fans.
Click Here to buy the 2017 'les enfants terribles' Cabernet Franc
Here at Dashe Cellars, we have always been known for our Zinfandels, especially wines that reflect the combination of New-World fruit and Old-World balanced style. We're proud of being standard-bearers for that style of Zinfandel.
But every once in a while, it's great to get back to our roots and make wines that we fondly remember from when we first met. The wines of the Loire are never far from our hearts, and these versions of Chenin Blanc and Cabernet Franc are some of our favorite wines in the Dashe Cellars lineup of wines. They are often our go-to wines when we come, tired from work, to pop open a cork and relax, sipping, at the end of the day.
Comments
Josh Flasher
@ Jan 25, 2021 at 3:04 PM
I love when a bottle of the Cabernet Franc comes through that front door, one of my favorite Dashe wines as of late.
Mary Miller

@ Feb 25, 2021 at 3:54 PM

There's a Chenin schism in our house, I like them but my partner thinks they are too astrintringent--at least those from Loire. We'll have to try yours side by side, maybe he'll become a fan.

Commenting has been turned off.