November 16, 2020 | Food & Wine, How-to | Monica Chappell
Opening Wine this Thanksgiving? Listen to this advice from a pro...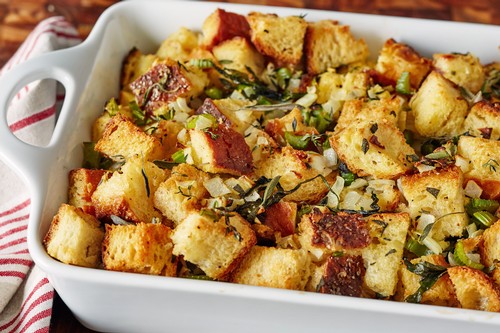 It's that time of year when we dive headfirst into all things Thanksgiving – bring it on! Last year I hosted 25 people at our Thanksgiving table. This isn't the year for relatives to travel, so with everyone celebrating the holidays with smaller groups and mostly immediate family this year, there will be smaller portions which means less leftovers! One thing that will not change is the effort put into the meal.
In my humble opinion, the ultimate Thanksgiving meal is about so much more than just the turkey and sides. If ever there were a wine lover's holiday, Thanksgiving would be it. And one of the pleasures of my Thanksgiving is that every family member has a role in the big meal. My role is a peach. I'm the wine gal. It's a fine job for a number of reasons with my favorite being the many tastings I conduct leading up to the final wine choice. It's a tough job, but someone has to do it. I usually receive family advice along the way; don't bring anything wildly expensive and don't bring anything too weird. To fit the bill, the wine needs to be a crowd-pleaser and match the weight of the menu. No problem. This year, with a cellar full of artisan wines from Dashe, I think I've got it covered.
I've got a few tips that I've learned over the years regarding planning the wine for this delicious yet tricky wine-pairing meal.
How Do You Choose the Right Wine?
Here's an easy answer: No single wine will work perfectly with your entire meal so serve a few. Regardless of which wine you choose the style to look for is medium-bodied, fruity, and without a lot of oak which might overpower the food.
How Much Wine Should You Buy?
A bottle is about five glasses, so I go with a bottle for every two people. If you are serving wine before dinner, add a glass more per person to the equation.
Which is it, Red or White?
Either! Hands down my most favorite part of Thanksgiving is the stuffing. No questions asked. Using the stuffing as a wine guide: if you serve a basic bread-and-celery version, try a white such as Dashe Les Enfants Terribles "Concrete Cuvée" Chenin Blanc or a dry Riesling such as Dashe McFadden Farm Potter Valley Riesling. Add hearty mushrooms or sausage to that basic stuffing recipe then one of Dashe's signature reds such as the bio-dynamically grown Heart Arrow Ranch Zinfandel would be the choice. But the best rule is to let guests drink what they like; be it red or white so plan to have both on hand.
Click Here for our 2019 Chenin Blanc, Concrete Cuvée
Click Here for our 2019 Dry Riesling, McFadden Farm
Click Here for our 2017 Zinfandel, Heart Arrow Ranch
With all that is going on in the world, Thanksgiving is a good time for us to count our blessings. Whether you are cooking at home for your family or taking advantage of the amazing take-out options available, I hope this special meal provides some comfort during these challenging times.
Happy Thanksgiving!
Family Stuffing Recipe
By Monica Chappell
As I said earlier, stuffing and I are BFF's. It is hands down my favorite part of the Thanksgiving meal and as a result, I'm sharing my family's super-savory recipe so look no further. Trust me, this stuffing with lots of gravy drizzled on top, Heaven! So, without further ado here it is.
INGREDIENTS
1 medium onion chopped
1 cup celery chopped
2 tablespoons extra-virgin olive oil
1 tablespoon unsalted butter plus 2 tablespoons cubed
1/4 cup dry white wine – something you would drink!
1 pound sweet Italian sausage meat removed from casing
1/4 cup chopped Italian parsley
1/2 pound day old Ciabatta bread cut into 1/2-inch cubes
Pinch red pepper flakes
2 eggs
1 cup chicken stock
1 cup freshly grated Parmesan cheese
PREPARATION
Preheat oven to 400 degrees F.
In a medium sauté pan add the onion, celery, 1 tablespoon oil and butter cook over a medium low heat for 10 minutes to soften. Add the wine and season with salt and pepper, simmer for about 5 minutes. Take off the heat and allow the mixture to cool.
In a large sauté pan over medium high heat, add 1 tablespoon olive oil and Italian sausage meat and break up with a wooden spoon and cook until browned and cooked through, approximately 8 to 10 minutes.
In a medium bowl toss together the celery and onion mixture, the chopped parsley, sausage, the Ciabatta bread and red pepper flakes. Combine all the ingredients.
Whisk the eggs and add to the chicken stock, and 3/4 cup of the Parmesan. Gently place into an 8 1/2 by 8 1/2- inch glass Pyrex baking dish and top with the remaining Parmesan. Dot with butter. Place in middle rack and bake until top is golden brown, 45 minutes to 1 hour.
Comments
Commenting has been turned off.