May 27, 2021 | Michael Dashe
News from the Cellar--Springtime in the Vineyards and Cellar
What's Happening at Dashe Cellars?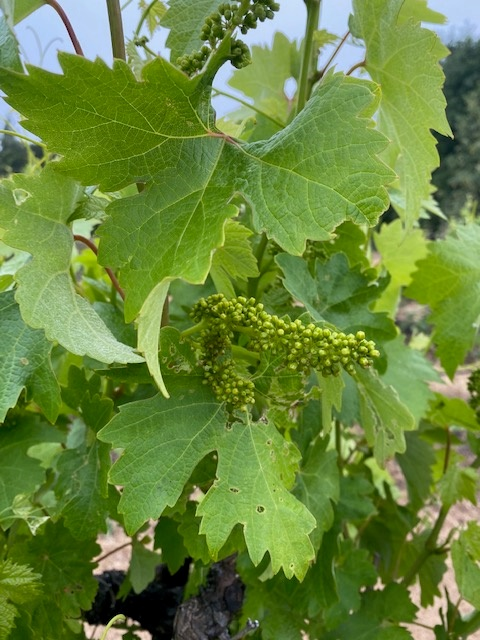 This is always a wild time of year, as we watch the grapevines develop flower clusters and we get an idea of how the crop will develop this vintage. We love looking at the tiny clusters (and of course the even tinier flowers) and the greenery develop throughout the vineyard. It's a beautiful time of year.
Although the clusters are tiny, they contain vital information about how heavy the crop will be and how many clusters are loaded on the vine. Although you really can't judge the quality of the fruit, you can certainly make some intuitive guesses based on how healthy the vine looks, how the weather has been at this crucial time of development, and how early or late the crop will be in the fall.
More than anything else, it tells you that the clock is ticking and that we'll be harvesting grapes before we know it. It always seems like the last vintage just finished and that we have plenty of time to prepare, but then the vineyard itself seems to come back to us every year and reminds us that we don't have nearly as much time as we think.
The Calm before the Storm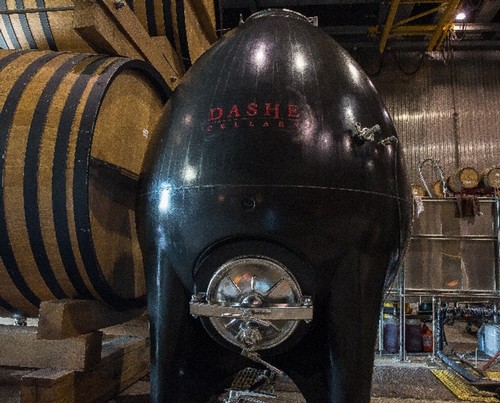 In the cellar itself, it's always a calm time, as we taste the developing wines, rack them from barrel to tank or barrel to barrel, and start preparing equipment for the harvest. It's amazing that we need to ramp up for harvest so far in advance of the grapes' ripening, but August is just around the corner and some of our vineyards in Contra Costa county are actually harvested in mid- to late-August.
We love to hang out in the winery—it always stays within the same range of temperatures no matter what time of year, because there's so much insulation in the 60 ft ceilings and the building itself it made out of thick concrete blocks. Many thanks to the US Navel Airforce, who built this building so solidly and with so much natural insulation.
Now, we just prepare the cellar and wait for the grapes to ripen. This year has turned out to be pretty dry, which is not terrible for the grapevines (they can survive much more than most fruit trees, for example) but we certainly hope that we have a bit of moisture before the grape clusters get very much more developed.
We will let you know before too long how the vineyards are coming along and how the quality of the 2021 vintage is shaping up. In the meantime, we suggest pouring a glass of wine and hanging out in the shade (preferable at our SF City View Patio!) and enjoying the summer.
Comments
Commenting has been turned off.