February 12, 2021 | Food & Wine, How-to | Monica Chappell
Say Cheese! The Right One Makes a Difference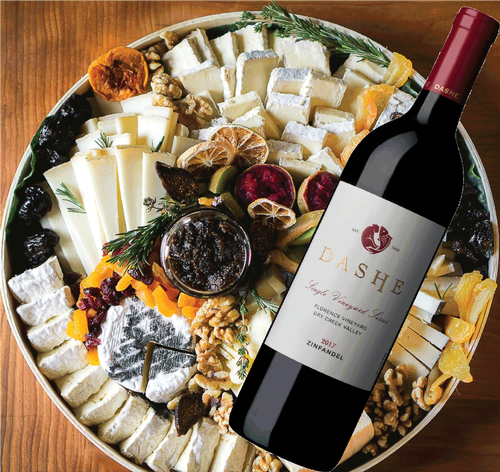 Perhaps one of my favorite things to pair with wine is the ever-changing cheese plate. Wine and cheese are friends from way back. Both are the product of fermentation and both can express terroir, or the taste of the place they come from. In the case of cheese, the taste of terroir emerges from the different milk-giving animals; which can range from cows, goats, sheep and even water buffalos which just happens to make my favorite cheese of all time – Mozzarella di Bufala.
This primer can serve as a perfect introduction to the basics and can offer many ways for you to expand your knowledge and understanding of artisan wine and cheese, delve into the art of pairing the two and help you discover a delicious new dimension to your wine-drinking pleasure. So Let's Go!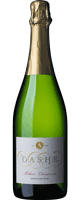 Wine & Cheese Pairing Tips:
The first rule of thumb is that white wines usually pair more easily with artisan cheese than red wines do – sorry red wine lovers. White wine's acidity cuts through cheese's butterfat beautifully. The creamy and nutty flavors in cheese can also bring a white wine to life by contrast. Along those lines, some consider Sparkling wine the overall cheese-friendliest wine. Among red wines, the most successful to pair with cheese are the lighter bottlings. Terroir-inspired combinations, artisan wine and cheese coming from the same region, can also be a great pairing strategy.
Pairings that Please:
White or bloomy rind cheeses such as Camembert and Brie are the trickiest to match; safe bets include one of Dashe's soft, fruity reds from the Les Enfants Terribles Series. My pairing shortlist would include either the Bio-Dynamically grown Heart Arrow Ranch Zinfandel or the 2017 Clarksburg Grenache that was recently featured in Wine & Food Magazine.
Click Here for 2017 Zinfandel, Heart Arrow Ranch
Click Here for 2017 Grenache, Heringer Vineyard
Hard cheeses such as Cheddar, Parmesan, and Manchego go with the widest range of wines; safe bets are medium to full-bodied reds without too much tannin. Insert an age-worthy artisan Zinfandel here – one of Dashe's Single Vineyard Zinfandel would be just the ticket. For me, I'd unapologetically sink my teeth into the Florence Vineyard Zinfandel along with a hunk of Parmigiano- Reggiano.
Click Here for 2017 Zinfandel, Florence Vineyard
Blue cheeses can be troublesome partners for any wine apart from the classic partnerships of port and Stilton. The salty with sweet principle prevails so why not try Dashe Late-Harvest Zinfandel from the Lily Hill Vineyard, Dry Creek Valley in Sonoma with your favorite blue veined cheese. My favorite blue is Point Reyes Original Blue also from Sonoma County – things that grow together go together.
Click Here for 2017 Late Harvest Zinfandel, Lily Hill Vineyard
Strong, pungent cheese offers no safe bets. Sweet or fortified wines are likely to pair well or try an aromatic white such as the classic combination of Munster from Alsace and Riesling. Dashe Dry Riesling from McFadden Farm has a depth of flavor that makes it one of the most age-worthy Rieslings our artisan winery has ever produced, and it's structured enough to stand up to strong cheeses.
Click Here for 2019 Dry Riesling, McFadden Farm
For Goat milk cheeses, Sparkling wine is a good match especially with young soft artisan cheeses; the more acid in the cheese the more acid the wine should have. Along with crisp acidity, sparkling wine possesses wonderful bubbles to cleanse the palate. The 2016 marked the 20th Anniversary of Dashe Cellars and to commemorate we released Dashe 2016 Méthode Champenoise Sparkling wine.
Click Here for 2016 Sparkling Wine, Methode Champenoise
Sheep milk cheese can handle a robust red made from Mourvedre, Carignane or Zinfandel. Hard to decide which direction to go in? Why not have it all with Dashe Ancient Vines Sonoma blend. Another option would be to go with one of two Dashe Single Vineyard Petite Sirah; Louvau or Todd Brothers Ranch, which is a wine club exclusive.
Click Here for 2017 'Ancient Vines', Sonoma County
Click Here for 2018 Petite Sirah, Louvau Vineyard
Click Here for 2018 Petite Sirah, Todd Brothers Ranch
Strategies for Harmony:
Cheese and wine is a classic pairing - like peanut butter and jelly or cookies and milk. Both are natural artisan products, created using a standard process but with a myriad of results. When planning a cheese platter, try upping the ante with roasted nuts, walnut bread and a selection of dried fruits to create a more wine-friendly match. When serving a selection of artisan cheeses, try to choose three or four which all pair well with a particular style of wine. Highly oaked and super-tannic wines can be difficult to pair with cheese so try avoiding these options.
Just say cheese please!
Comments
Commenting has been turned off.