The Dish @ Dashe
Fish Tales and Monkey Business from the Team at Dashe Cellars

Mike Dashe Co-founder & Director of Winemaking

Anne Dashe Co-founder

Rene Calderon Winemaker

Monica Chappell Wine Club Manager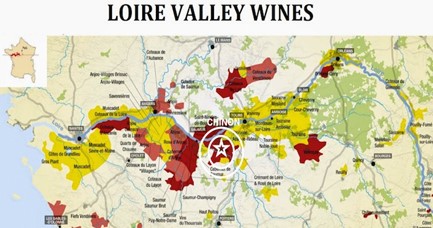 Back in 1995, before Dashe Cellars was a gleam in the eyes of Michael and Anne Dashe (and back when Anne's name was Anne Bringuet), a visit to Brittany France, Anne's homeland, was a revelation.
It started with the cuisine—creperies that were on almost every corner; oysters that were plucked right out of the river and eaten in front of your eyes; the freshest langoustine and fish you've ever tasted; butter that crunched in your mouth from embedded salt crystals; Kouignman and croissants so delicate that they melted in your mouth. The food simply was spectacular.
But beyond the cuisine, there was artisan wine. First, I was surprised to learn, there wasn't any local stuff. There are no grapes grown in Brittany (to speak of). Lots of apple cider that went beautifully with crepes, but no Bretagne natural wine.
Instead, there were the wines of the Loire Valley, a scant 2 hours away from Brittany at its closest edge. To be honest, I didn't know much about Loire wines. I had worked in Bordeaux, visited Burgundy, the Rhone, Champagne, the Jura. But the Loire? It was a place I knew about because of Sancerre and Poully-Fuisse, and I knew that Vouvray existed. That was it.
What blew my mind, in retrospect, is that the stores in Brittany were just filled with amazingly inexpensive bottles of Loire wines that I had never imagined. Just a few euros (francs at the time, but who's counting) would buy you a great bottle of wine in the local supermarket. Whites from Montlouis and Touraine, beautiful light reds from Chinon and Bourgueil, crisp dry white wines from Muscadet. For a bit more, you could have beautiful complex wines from the hills of Sancerre, a balanced and age-worthy Vouvray or Savennières, or a luscious red from Saumur.
We devoured lots of Loire wines, every time we came out to visit Anne's family in Brittany.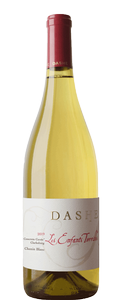 Dashe Chenin Blanc Makes its Debut
Years after that first introduction to the wines of the Loire Valley—and after we had started Dashe Cellars—we became dedicated drinkers of Loire wines.
We especially learned to love the many aspects of Chenin Blanc, a varietal that had a terrible reputation in the US (mostly because of years of uninteresting white wines made from huge vineyards in the Central Valley of California). The more we looked at wines made from Chenin, the more we learned to appreciate the spiciness, acid balance, and texture that make it one of the great varietals of the world.
At Dashe Cellars, the focus had mainly been on red wine varietals, except for a wonderful little Riesling that we had made, since 1999, from organic grapes on the McFadden Farm. We had made a conscious decision not to make Chardonnay (too many Chardonnays made in CA!), but our customers were constantly saying that they wanted us to make another white wine. We thought about what kind of wine WE liked and decided that if we ever were to find a region and vineyard with excellent Chenin Blanc grapes, we would try our hand at it.
Luck came our way in the form of the Heringer vineyard in Clarksburg, CA. This region has one of the largest concentrations of Chenin Blanc vineyards anywhere in the state. The reason is wildly logical: the local government paid for a soil and vineyard consultant to analyze the terroir of the region and recommend what varietals the area would be best to grow. The consultant came back with "Chenin Blanc," which puzzled the local growers since it was not considered a top grape varietal. But to their credit, they started planting it and found that the resulting grapes and wine were of unusual quality.
Click Here to buy the 2019 'Concrete Cuvée', Chenin Blanc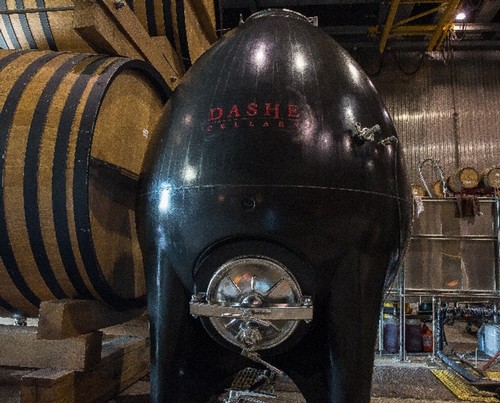 We Start Making Chenin Blanc: Black BART arrives
Dashe Cellars made its first artisan wine Chenin Blanc under our Les Enfants Terribles label from the Heringer Ranch in 2016. It was a hasty decision (we had just found the vineyard just before harvest) and came with another hasty decision: I wanted to make Chenin Blanc in a concrete egg. I had talked with other producers of Chenin Blanc, both in the US and in Europe, and there seemed to be a consensus that the complexity, texture, and aromatics of Chenin Blanc were all greatly highlighted when fermented as a natural wine, in concrete. We paid a ridiculous sum to purchase the perfect concrete egg (the price of impulsive buying), and the only one available so close to harvest was jet-black. They threw in a bright red DASHE logo for free, to make us feel better. We nicknamed it "Black Bart," although really it looked more like Humpty Dumpty.
From the start, we wanted to make a "Loire-style" Chenin, whatever that meant. The goal was to have something with great texture, good acidity, lovely minerality, and a long finish.
We found that fermenting Chenin as an artisan wine in concrete and in stainless steel fermenters made a HUGE difference in the resulting wine. The same juice went into the fermenters, but the resulting wines may well have come from completely different places. The concrete fermented wine was quite different in texture (round, velvety, mouth-filling) and had toasty elements to the flavors, almost like champagne. We presumed that the egg-shape promoted lots of yeast contact during fermentation and aging, which (like Champagne) resulted in the characteristic toasty, fresh-bread aromas.
In contrast, the stainless-steel fermented wine had much more structure, almost steely, and was fruit forward. Together, the two lots made for an extremely vibrant, complex wine. We loved it.
In the end, we blended the two together to highlight the best parts of both fermentation styles and released it to customers who were delighted to have another white wine available from Dashe.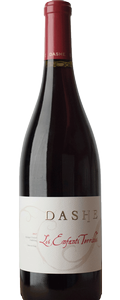 Cabernet Franc Rounded Out the Loire Valley Connection
We enjoyed the Chenin Blanc from Heringer vineyard so much that when we found out that they had a few rows of Cabernet Franc on their home ranch, we had to see if we could make a lighter-bodied Cabernet Franc—something in the style of a Chinon or a Bourgueil from the Loire.
When we first made the wine from these grapes, we simply couldn't get our heads around it. It showed flavors of cassis and black cherry, which was lovely, but also had an edge of green olive and herbs, that simply was confusing to us when the wine was young.
We decided to put the wine into some nice French oak and waited until the next year or so to see how the wine would evolve.
Some time went by until, one day, Rene Calderon was racking the wine from barrel to barrel and we suddenly remembered that the wine was languishing in barrel without us tasting it for quite a while.
With no expectations, we tried the wine and looked dumbfounded at one another. In the past year, it had changed from a gangly child to a full-blown mature wine. Simply put, it was gorgeous and had nothing in common with the wine that we had tasted when it was in its youth.
This wine was filled with aromas of blueberries, and cherry, and spice. Just lovely. Anne remarked that it reminded her of some of the delicious and structured Chinon wines that were made from Cabernet Franc, which her family loved drinking when she was growing up.
We had gone from wondering if this was just a wasted experiment to asking ourselves how fast we could get it into bottle so that we could share it with our Dashe fans.
Click Here to buy the 2017 'les enfants terribles' Cabernet Franc
Here at Dashe Cellars, we have always been known for our Zinfandels, especially wines that reflect the combination of New-World fruit and Old-World balanced style. We're proud of being standard-bearers for that style of Zinfandel.
But every once in a while, it's great to get back to our roots and make wines that we fondly remember from when we first met. The wines of the Loire are never far from our hearts, and these versions of Chenin Blanc and Cabernet Franc are some of our favorite wines in the Dashe Cellars lineup of wines. They are often our go-to wines when we come, tired from work, to pop open a cork and relax, sipping, at the end of the day.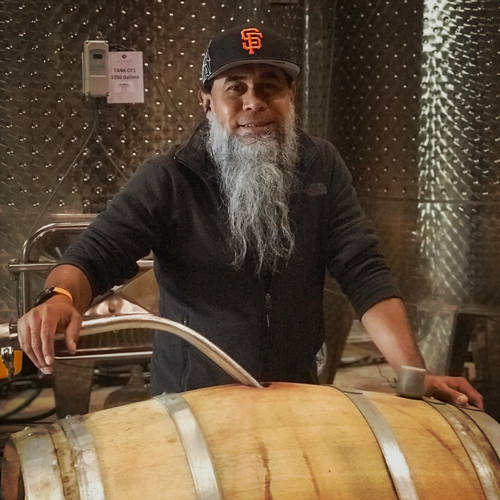 Rene Calderon sat down with our DTC Manager, Stephanie Sawyer over a glass of wine recently (2017 Petite Sirah from the Todd Brothers Vineyard, one of Rene's favorites!). They talked about everything from his life transitioning from Mexico to Napa, California to building a career in winemaking. Toward the end of the bottle, they even started talking superpowers... enjoy the fruits of their hard work!
You have had quite an adventurous life! Starting in Mexico as a Philosopher and moving on to being a Winemaker in California. Can you tell me a little bit about your professional journey to get to this point, some of the steps that you've had on the way, and what inspired you to get into Winemaking?
Well sure, I landed in Napa from Mexico in 1996. It's funny to me now that 1996 was the year that Dashe Cellars was founded and in that same year I arrived in Napa from Mexico. In Napa, there are two things that you do: you work in wine or you work with wine. I wanted to work with wine, in the production side of the business. I started working with Franciscan on the bottling line in the beginning of 1997. I worked on the bottling line for a couple of months and started moving up pretty quickly. In the nineties, there were a lot of production jobs available, so there was a lot of opportunity for growth. 1997 was my very first harvest working in the cellar; it was pretty easy work at the time. Digging out tanks, pumpovers, super-easy jobs, the very first jobs that they get you to do. You get a pump, you know how to use a pump, then do a pumpover and repeat it one hundred times. I loved the cellar, I loved the work and I still do. Once you learn how to do a lot of things, the work is very independent. I worked for Franciscan for about three years before moving on. Franciscan in a very large Winery, about half a million cases. At that point, I wanted to do more fancy, hands-on winemaking with a smaller producer. The winery that I moved to was Stags Leap Winery and they were making about 50,000 cases at that point.
I wanted to figure out if I really wanted to go back to school. In Mexico, I was studying to be a Philosopher, so I wanted to figure out if I was going to go back into this area of study and teach or if I wanted to do something else. Stags Leap was very small, the cellar crew was only five of us, plus the Winemaker and Enologist, I really liked working there. I really enjoyed working closely with the Winemaking staff, there was direct access to them. They oversaw all the work so I was able to see how they made decisions, how they worked with the wine, and they started to explain to me why things were important. This was a big influence on why I decided to go back to school and study Winemaking.
Spanish is my native language, so to dive deeper into the material I started with improving my confidence in English. My first ESL class was in 2003 at Napa Valley College and I transferred shortly to Oakland, I always wanted to live in Oakland. I love living in the city and I missed it when I was in Napa. I gained my transfer to UC Davis in 2008 and graduated 2010 with a bachelor's degree in Viticulture and Enology. I had worked in the cellar for ten years before taking time off to finish my degree full time, the only vintages that I missed were 2007, 2008, and 2009.
After graduation, I started with Wente Vineyards in Livermore for the 2010 vintage. I ended up working at Wente because I still was living in Oakland and wanted to stick around. Wente offered me a position in the laboratory, which was something I had never done before; it was winemaking by the numbers. I was out of the cellar and it was completely analytical, I enjoyed being able to bring my knowledge of the cellar into the lab without the context, with just the numbers. That helped me to put a lot of the theory that I had learned into practice. I was with them for three years and became the Assistant Winemaker for Dashe in 2013. My first vintage as Winemaker for Dashe was in 2018. When I was in Napa, I wanted to work with the best people in Napa. When I moved my career to Oakland, that's what I applied myself to do, I wanted to find the best people to work for. By the time that this position with Dashe Cellars opened, I had already been trying to make myself the most qualified person for the job. I knew about Mike and his connection to Ridge, and I knew that if there would ever be a position working with him that I needed to be prepared for it. I don't just want to make good wine, I want to make the best wine.
For me it's never been about the romance of the industry, it's about the labor of it. I LOVE wine, I really enjoy it. And drinking lots it of course, but that came after my love of making it.
As Winemaker, you are given more freedom to be able to influence the final wines. How would you best describe your styles of winemaking?
First, I would like to talk about the difference between being an Assistant Winemaker versus being a Winemaker. As the Assistant, you are learning the techniques through the Winemaker, through listening about what they are looking to produce and how the achieve it. You work on the given project throughout the year and you follow the instructions. Once you learn enough, your own experience leads you to knowing how to get to the end result. As Winemaker, I have the experience to be able to do that, and this comes with responsibility and the trust that you gain working directly with the Winemaker. I'm still learning, you never stop learning and every vintage is different.
With regards to my style of winemaking, I would say that I make clean wines. To me, clean means no defects, sparkle, bright colors that you are only able to get with a lot of labor. Prior to Dashe, I came from more industrial winemaking, so working in the cellar with Mike and Anne and learning their process of non-intervention winemaking was eye opening. What you do in the cellar is very important to the final result. The fruit gives you the aromas, and the process in the cellar gives you the bouquet. Everything from the fermentation, the barrel selection, to the rackings and more. The aromas that natural fermentation brings with the yeast from the vineyard work really well without manipulation. I enjoy bringing together my knowledge from both sides of the industry, the industrial side and the non-interventionist side, in order to make the best wine possible.
With Dashe, I've been able to work with the different vineyards and showcase these places that all create wines that taste very different. When you can taste the difference between one vineyard and another, that is the sense of place, the terroir. That is what the vineyard gives and with Dashe I've been able to work on this more, on how to respect the place. You can't learn about this stuff unless you work closely under a Winemaker for a couple of years.
What wines stand out in your memory as the most influential to your work?
I love California wines. I like to study California wines because I work to make sure that I have the tools to be able to improve what we have access to here. I like Monterey Pinot; I like Napa Cab; I love Merlot: it's one of my favorite grapes. Working in Napa, I was able to taste some of the best Merlots. The best wine that I've ever had was 2003 Shafer Merlot. I was at Stags Leap at the time and since we were neighbors, I traded bottles with them and was able to taste it right off the line.
I always look forward to seeing what delicious things that you've brought for lunch, it seems like you have an eclectic palate. Is there a cuisine or a style of cooking that you are especially passionate about?
I like eating a lot. If I was to pick a specific type of restaurant, I would have to give it some thought. I like sauces as well as super spicy food with crunch. Szechuan and obviously Mexican food, especially when it comes to meats. One of the things that I enjoy so much about Szechuan cuisine is that it's so alien to me. I didn't grow up cooking it or with any of the spices around. Every time that I taste it, there is something different and I like the experience of it learning about these flavors. I am always adding something new to the flavor library that I am building in my head. When it comes to the wine, there is always a wine to pair with Szechuan as well. For something that is really spicy, I would probably pair it with a wine that is jammier, something with high pH. I like to pair overwhelming flavors in food with big flavors in wine, something spicy with a chewy wine. Every new Szechwan dish I taste is amazing. Mexican food is similar in that aspect, each region has a different style. But in all truth, I eat whatever is in front of me.
I've been thinking a lot lately about different experiences of taste such as umami and spicy. When I say spicy, I mean the type of spice that you get in Mexican chilies. A secret of mine is that growing up, and even sometimes as an adult, I could drink an entire bottle of Valentina hot sauce. There is something about the acidity and spiciness of it, I will eat chips just to eat that salsa. I'm addicted to the sensation of it. It's very similar to Szechuan mala, the scalding sensation that causes you to not be able to feel your mouth. I'm fascinated with the whole idea. The wasabi, mala, and chilis. These are all different forms of the experience of spice. It's not about the aromatics or flavor, it's about the physicality of taste. That's what I really love about Petite Sirah, it's the physicality of drinking. With this varietal and with other big wines, you really must tongue the wine, you have to slush your mouth around. I wish there were a wine that was really that profound in its aromatic profile, but for me it's all about the texture.
Do you have any advice for those that are looking to get into the production side of the industry?
Production is tough. There is a place for everybody in production, but make sure that you can work for 12 hours in a row. You'll be wet, cold, and shoveling tanks out, but if you enjoy the idea of it then go for it. Production is not fun, but it is very satisfying. I like what I do a lot because it is very physical, it's not romantic work but it is very rewarding work. To someone looking to get into wine production, I would tell them not to become enamored with the romance of it, instead look at what is actually means to work in the cellar. You have to really like the physicality of it, that's what I really enjoy about the cellar. (interviewers note: I'm starting to realize why Rene has denied me a harvest internship for the past 3 vintages.) For someone starting out, I would recommend to work one harvest and if you enjoy it then stick with it.
What do you do when you aren't working?
A lot! I enjoy reading comics and I spend a lot of time listening to audiobooks while I'm working. I go through probably 10 audiobooks between January and May, simply because it's quieter in the cellar during that time. I like stories and hearing what people have to say, specifically fiction and high fantasy. Right now, I'm listening to Frankenstein, next I'll move on the newest short stories by Stephen King. I spend a lot of my time in the music scene too, I go to a lot of heavy rock and roll shows. The funny thing about me? I like eating, I don't cook. I love comics, I don't draw. I love music, I don't play. But I enjoy things for what they are, I like the creation. That's why I'm so passionate about the winemaking, because I want to make sure that I can provide that kind of experience to the people who like to drink wine.
If you were to choose one superpower, what would it be?
Oh, I know this one, I've known it for a while. I would like the power of telekinesis. I would grab stuff from far away. Beer, come! Wine, come! Remote control, come! TV, on! Volume, down! I would get so much more done if I had this power.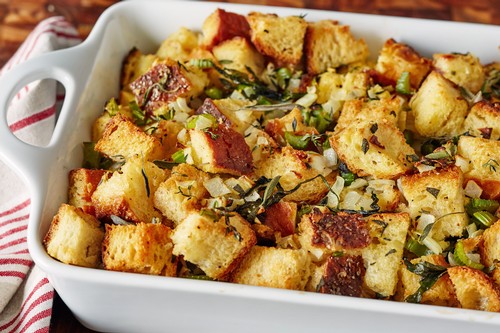 It's that time of year when we dive headfirst into all things Thanksgiving – bring it on! Last year I hosted 25 people at our Thanksgiving table. This isn't the year for relatives to travel, so with everyone celebrating the holidays with smaller groups and mostly immediate family this year, there will be smaller portions which means less leftovers! One thing that will not change is the effort put into the meal.
In my humble opinion, the ultimate Thanksgiving meal is about so much more than just the turkey and sides. If ever there were a wine lover's holiday, Thanksgiving would be it. And one of the pleasures of my Thanksgiving is that every family member has a role in the big meal. My role is a peach. I'm the wine gal. It's a fine job for a number of reasons with my favorite being the many tastings I conduct leading up to the final wine choice. It's a tough job, but someone has to do it. I usually receive family advice along the way; don't bring anything wildly expensive and don't bring anything too weird. To fit the bill, the wine needs to be a crowd-pleaser and match the weight of the menu. No problem. This year, with a cellar full of artisan wines from Dashe, I think I've got it covered.
I've got a few tips that I've learned over the years regarding planning the wine for this delicious yet tricky wine-pairing meal.
How Do You Choose the Right Wine?
Here's an easy answer: No single wine will work perfectly with your entire meal so serve a few. Regardless of which wine you choose the style to look for is medium-bodied, fruity, and without a lot of oak which might overpower the food.
How Much Wine Should You Buy?
A bottle is about five glasses, so I go with a bottle for every two people. If you are serving wine before dinner, add a glass more per person to the equation.
Which is it, Red or White?
Either! Hands down my most favorite part of Thanksgiving is the stuffing. No questions asked. Using the stuffing as a wine guide: if you serve a basic bread-and-celery version, try a white such as Dashe Les Enfants Terribles "Concrete Cuvée" Chenin Blanc or a dry Riesling such as Dashe McFadden Farm Potter Valley Riesling. Add hearty mushrooms or sausage to that basic stuffing recipe then one of Dashe's signature reds such as the bio-dynamically grown Heart Arrow Ranch Zinfandel would be the choice. But the best rule is to let guests drink what they like; be it red or white so plan to have both on hand.
Click Here for our 2019 Chenin Blanc, Concrete Cuvée
Click Here for our 2019 Dry Riesling, McFadden Farm
Click Here for our 2017 Zinfandel, Heart Arrow Ranch
With all that is going on in the world, Thanksgiving is a good time for us to count our blessings. Whether you are cooking at home for your family or taking advantage of the amazing take-out options available, I hope this special meal provides some comfort during these challenging times.
Happy Thanksgiving!
Family Stuffing Recipe
By Monica Chappell
As I said earlier, stuffing and I are BFF's. It is hands down my favorite part of the Thanksgiving meal and as a result, I'm sharing my family's super-savory recipe so look no further. Trust me, this stuffing with lots of gravy drizzled on top, Heaven! So, without further ado here it is.
INGREDIENTS
1 medium onion chopped
1 cup celery chopped
2 tablespoons extra-virgin olive oil
1 tablespoon unsalted butter plus 2 tablespoons cubed
1/4 cup dry white wine – something you would drink!
1 pound sweet Italian sausage meat removed from casing
1/4 cup chopped Italian parsley
1/2 pound day old Ciabatta bread cut into 1/2-inch cubes
Pinch red pepper flakes
2 eggs
1 cup chicken stock
1 cup freshly grated Parmesan cheese
PREPARATION
Preheat oven to 400 degrees F.
In a medium sauté pan add the onion, celery, 1 tablespoon oil and butter cook over a medium low heat for 10 minutes to soften. Add the wine and season with salt and pepper, simmer for about 5 minutes. Take off the heat and allow the mixture to cool.
In a large sauté pan over medium high heat, add 1 tablespoon olive oil and Italian sausage meat and break up with a wooden spoon and cook until browned and cooked through, approximately 8 to 10 minutes.
In a medium bowl toss together the celery and onion mixture, the chopped parsley, sausage, the Ciabatta bread and red pepper flakes. Combine all the ingredients.
Whisk the eggs and add to the chicken stock, and 3/4 cup of the Parmesan. Gently place into an 8 1/2 by 8 1/2- inch glass Pyrex baking dish and top with the remaining Parmesan. Dot with butter. Place in middle rack and bake until top is golden brown, 45 minutes to 1 hour.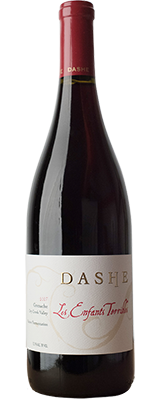 Food & Wine Magazine Recommended Pairing
How excited was I to open up one of my favorite foodie magazines and find a beautiful recipe for a Thanksgiving feast, all the sides and fixin's included? Even better, the author, Rodney Scott, selected Dashe Grenache as the perfect pairing to go with the turkey! I've always known that our 'les enfants terribles' wines are the perfect food pairing wine, but here is a professional recipe writer weighing in.
A New Kind of Thanksgiving
I don't know about you, but this year I'm not going to have the usual family get-together. There's no traveling to Idaho to see my parents and brother, no dinner with my husband's family, no uncles razzing me about the year that I hosted Thanksgiving and insisted that everyone where pilgrims hats for the pictures. It's going to be different.
So my new husband and I aren't going to make my mom's patented turkey stuffing, there will be no grandma's pecan pie at the dessert table, and those mashed potatoes that I love so much will be nowhere in sight. Instead, we'll be making our own Thanksgiving with our social bubble, with new recipes to go along with this new form of holiday. And you better believe that this turkey will be right there front and center next to a bottle of Dashe Cellars 'les enfants terrible' Grenache!
2017 'les enfants terribles' Grenache
A beautiful wine that offers bright, lively fruit with a great structure and balance. This Grenache is made in almost a Grand Cru Beaujolais style that offers a velvety texture with aromas of wild strawberry and flavors of strawberries and raspberries and a finish of minerals and peppery spice.
Color: Pale Red
Aromas: Wild strawberry, pomegranate, spice, minerals
Taste: Beautiful velvety texture. Entry of intense strawberry, raspberry, and pomegranate fruit. Beautiful floral elements of lavender and violets, long, sweet finish of red fruit, minerals and peppery spice.
Click Here to buy the 2017 'les enfants terribles' Grenache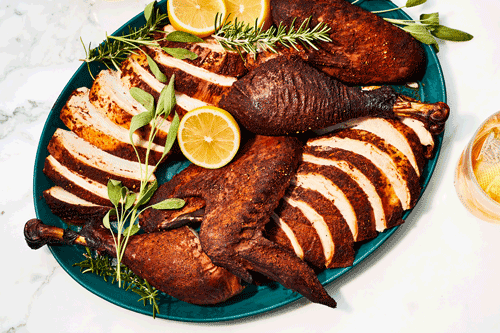 Spatchcocked Smoked Turkey
By Rodney Scott Food & Wine Issue November 2020
Sweet, tangy, and succulent thanks to Rodney Scott's smoky dry rub and spicy mopping sauce, this turkey is easy to tackle on a kamado-style cooker. While Scott swears by the thermal qualities of a ceramic grill, this turkey also can be cooked in a kettle grill or smoker (or even the oven!) at 225°F.
Ingredients
1/4 cup kosher salt
2 tablespoons black pepper
2 tablespoons paprika
2 tablespoons chili powder
2 tablespoons light brown sugar
1 teaspoon garlic powder
1 teaspoon onion powder
1/4 teaspoon cayenne pepper
3 3/4 cups white vinegar
1/2 cup packed light brown sugar
1/4 cup cayenne pepper
2 tablespoons black pepper
1 tablespoon fresh lemon juice
2 teaspoons crushed red pepper
1 (12- to 14-pound) whole Butterball turkey, thawed if frozen, giblets removed​
Directions
Make the dry rub
Step 1
Stir together all dry rub ingredients in a bowl; set aside.
Make the vinegar-cayenne mopping sauce
Step 2
Whisk together all vinegar-cayenne mopping sauce ingredients in a large bowl; set aside.
Smoke the turkey
Step 3
Pat turkey dry with paper towels, and place turkey, breast side up, on a large cutting board. Using a chef's knife, carefully cut turkey breast in half lengthwise, cutting straight through breastbone. Open up turkey, and press to flatten; pat inside dry with paper towels. Sprinkling from about 12 inches above work surface, coat turkey on all sides with dry rub; do not rub in seasoning. Place turkey, skin side up, on a rimmed baking sheet. Let stand at room temperature while grill preheats, up to 2 hours.
Step 4
Prepare a charcoal fire in a grill or smoker according to manufacturer's instructions. Place oak wood chunks on coals, and fit grill with an aluminum foil–lined diffuser, such as convEGGtor. Maintain internal temperature at 225°F for 15 to 20 minutes. Smoke turkey, skin side up, covered with lid, until meat around ends of drumsticks pulls back and reveals the turkey's "socks" and a thermometer inserted in thickest part of breast registers 145°F, about 2 hours.
Step 5
Generously mop 1 1/2 cups mopping sauce on skin side of turkey. Using long tongs and reaching as far under the bird as possible, carefully flip turkey skin side down. (Underside of turkey should be dark mahogany brown and evenly speckled with charred bits.) Generously mop with remaining 21/2 cups sauce. When sauce begins to pool in cavity, insert tip of tongs into exposed breast meat and gently twist to allow sauce to soak into meat. Continue to mop until all of sauce is absorbed. Close grill, and smoke until skin side is lightly charred and a thermometer inserted in thickest part of breast registers 155°F, 30 to 45 minutes. Transfer turkey to a large cutting board; carve immediately, or let rest up to 2 hours.
Make Ahead
Dry rub and mopping sauce can be made up to 1 week ahead and stored in airtight containers.
Suggested Pairing
Berry-scented Grenache:2017 Dashe 'les enfants terribles'*
Click Here to go to original recipe posting on www.foodandwine.com.
*pairing listed in print version, but not online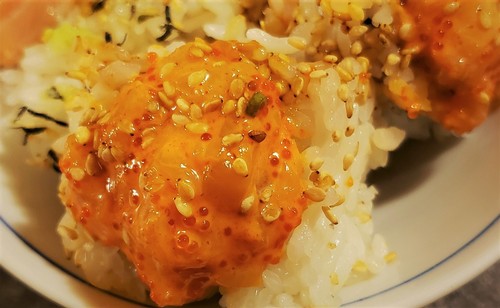 I for one, love spicy foods. I enjoy the lengthiness of taste that chiles, pepper corns or wasabi give to the foods they flavor. Everything seems elevated; vegetables taste sweeter, the umami in meats become almost an aroma itself, herbs are elevated to a perfume like state, and pizza – well, it tastes more pizza-ish .
Tasting wines is a big part of Winemaking, but it can only be productive if one possesses a large catalog of experiences to be able to compare, evaluate or replicate. Food becomes then a perfect medium to integrate new flavors, tastes, and aromas to our personal comparative catalog.
For example, All spice was not commonly use in any of my local cuisine growing up, it took a long time for me to even get exposed to it. The first time I ate authentic Chinese cuisine it was awesome. So much flavor, aromas, a new magnified taste - MSG, we should talk about this some other time, it deserves its own blog – and oH, goodness! as spicy as you would like. When required to learn the actual the essence of All spice, I did it by tasting simple fried rice with beef heavily season with the spicy. It is a hard one to remember because of all the elements its compiles, but once you get it imprinted in your mind its very elements give it away. Redundant! I know, but learning aromas is by its very nature redundant.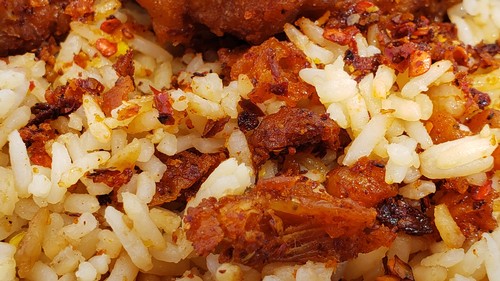 You can disagree on the perfect level of spiciness food should be at. But to paraphrased Yuval Noah Harari, people were willing to travel around the word on boat to put a little spice on their foods for centuries; so there is no denial spiciness is an important point to begin a conversation on taste.
Are wines spicy?
Well, the way I like to experience it:
Excessive transpiration
Excruciating burning of the lips
Swelling of the tongue
Light tearing
Running nose
Perhaps wines are not spicy like that! Instead we get in the flavors of:
Black Pepper
Anise
All spice
Clove
Cinnamon
To mention the most common ones.
Thereafter, one's preference in foods can be significantly alter when deciding what wines we like, and more to my experience, what direction of winemaking a grape should follow.
It will be to no surprise to wine geeks reading this; I have bias to prefer varietals such as Petite Sirah, Syrah, and obviously red wines for the Rhône valley region in France. In General, these wines tend to be spice rich, a mouthful of texture, and long aromatic finish. Just like a spoonful of Mapo Tofu.
Click Here for the Mapo Tofu recipe!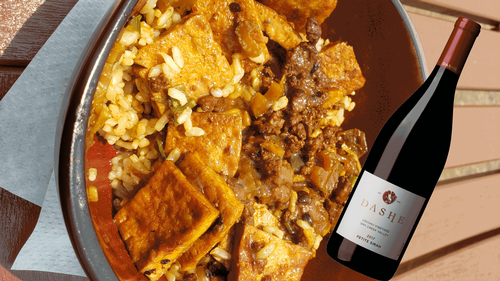 If Curious about the spiciness of wine, try our any our Petite Sirahs or our Evangelho Vineyards, Carignane. Leave a comment and tell me if you can find the spiciness at them. I will post my personal notes later to compare them.
Click Here for info on our 2017 Petite Sirah, Todd Brothers Ranch
Click Here for info on our 2017 Petite Sirah, Louvau Vineyard
Click Here for info on our 2017 Cairgnane, Evangelho Vineyard
Do you like spicy foods? Leave us a comment below of some of your favorite spicy pairings.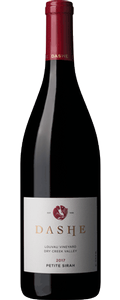 When Rene and I sit (at different tables, 10 feet apart) down for lunch, there is a notable difference in what we've brought. Me, being a quintessential CA girl, often has some combination of avocado, squash, and quinoa. Rene, on the other hand, always has the most interesting combinations of cultures and flavors on his plate. From seafood-filled sashimi plates to Oaxacan tacos, and everything in between... it's an inspiration to me. So when Rene started talking about his inspiration for his upcoming blog, "Are Wines Spicy" he got my inner foodie thinking about mixing things up in my kitchen at home.
Click Here to read Rene's blog, "Are Wines Spicy"
Like clockwork, the very next morning in my newsfeed was the NY Times recipe for Mapo Tofu!! It took a little creativity in sourcing the ingredients, but it's so very much worth the effort. Try it out this weekend and don't forget the wine!
Click Here to buy the 2017 Petite Sirah, Louvau Vineyard.

Mapo Tofu
By Andrea Nguyen
You can order mapo tofu from many Chinese restaurants, but it's also quite doable at home. You can find the pivotal fermented chile and broad (fava) bean sauce or paste called doubanjiang (sometimes rendered as "toban djan") at a Chinese market. Look for a doubanjiang from Pixian, in Sichuan, and bear in mind that oilier versions have extra heat but may lack an earthy depth. Sichuan peppercorns add mala — tingly zing — and fermented black beans, called douchi, lend this dish a kick of umami. Ground beef is traditional, but many cooks choose pork; you can also try lamb, turkey thigh or a plant-based meat alternatives. Add chile flakes for extra fire, and balance mapo's intensity with rice and steamed or stir-fried broccoli.
YIELD 4 servings (about 4 cups)
TIME 30 minutes
INGREDIENTS
16 ounces medium or medium-firm tofu (if unavailable, go with firm)
1 rounded teaspoon Sichuan peppercorns
3 tablespoons canola oil
6 ounces ground beef or pork (preferably 80 or 85 percent lean), roughly chopped to loosen
2 ½ to 3 tablespoons doubanjiang (fermented chile bean sauce or paste)
1 tablespoon douchi (fermented black beans, optional)
1 teaspoon minced fresh ginger
½ teaspoon red-pepper flakes (optional)
2 teaspoons regular soy sauce
1 rounded teaspoon granulated sugar, plus more if needed
Fine sea salt
2 large scallions, trimmed and cut on a sharp bias into thin, 2-inch-long pieces
1 ½ tablespoons cornstarch dissolved in 3 tablespoons water
Cooked white rice, for serving
PREPARATION
Prepare the tofu: Cut the tofu into 3/4-inch cubes and put into a bowl. Bring a kettle of water to a rolling boil. Turn off the heat and when the boiling subsides, pour hot water over the tofu to cover. Set aside for 15 minutes.
Meanwhile, in a large (14-inch) wok or (12-inch) skillet over medium heat, toast the peppercorns for 2 to 3 minutes, until super fragrant and slightly darkened. (A wisp of smoke is normal.) Let cool briefly, then pound with a mortar and pestle, or pulse in a spice grinder.
Set a strainer over a measuring cup, then add the tofu to drain; reserve 1 1/2 cups of the soaking water, discarding the rest. Set the tofu and reserved soaking water near the stove with the peppercorns and other prepped ingredients for swift cooking.
Reheat the wok or skillet over high. When hot — you can flick water in and it should sizzle and evaporate within seconds — swirl in the oil to evenly coat, then add the meat. Stir and mash into cooked and crumbly pieces, 1 to 2 minutes.
Add 2 1/2 tablespoons doubanjiang, the douchi (if using), ginger and red-pepper flakes (if using). Cook about 2 minutes longer, stirring constantly, until things are vivid reddish brown. Add the soy sauce and sugar, stir to combine, then add the tofu. Gently stir or shake the pan to combine the ingredients without breaking up the tofu much.
Add the reserved 1 1/2 cups soaking water, bring to a vigorous simmer, and cook for about 3 minutes, agitating the pan occasionally, to let the tofu absorb the flavors of the sauce.
Slightly lower the heat and taste the sauce. If needed, add the remaining 1/2 tablespoon of doubanjiang for heat, a pinch of salt for savoriness, or a sprinkle of sugar to tame heat.
Add the scallions and stir to combine. Stir in the cornstarch slurry, then stir in enough to the mapo tofu to thicken to a soupy rather than a gravy-like finish. Sprinkle in the ground peppercorns, give the mixture one last stir to incorporate, then transfer to a shallow bowl. Serve immediately with lots of hot rice.
Click Here to go to the original recipe posting on cooking.nytimes.com.

Well, we certainly have quite a bit to talk about these days, eh? As I write this, there are lightning-sparked fires, viruses, political campaigns, economic upheavals. What's next, locusts?

One thing is for sure: we have learned to appreciate our friends and family more than ever. Our extended Dashe Cellars family has been an absolute source of joy to us these past months, keeping us busy during some dark times and filling up our new "City View Patio" at the winery every Saturday. Every day has been sold out since we opened again. Thank you!

For those of you who haven't seen our patio, complete with 18 new "wine cabanas" for eating and drinking, we highly recommend it. Looks a bit like a cross between an art installation and a collection of tiny Stonehenge structures, with a killer view of the San Francisco skyline. (Except you can't order wine in most art installations and can't have food trucks like "Bacon Bacon" or Gerard's Paella in them, either).

We're weathering the storm as well as can be expected. Since we typically sell a LOT of wine to restaurants, we are suffering along with our restaurant friends. But our direct sales have definitely taken off, spurred on by "shelter-in-place" workers and our valiant Wine Club members who have stepped up to the plate and purchased wines to keep us afloat and their dinner tables full of delicious wines. Anne and I have been hand-delivering to the Bay Area, and have loved exploring all of these neighborhoods we would never have seen before. The East Bay is remarkably beautiful and diverse; we have been AMAZED at the beauty in the hills of Oakland and Berkeley.

And even though I can barely believe that I'm writing this, harvest is starting. (Sounds very "Game of Thrones" when I write it down, but it's true.) Grapes are ripening fast, despite fires, pandemics, and elections. They wait for no one. So, here we go. Grape picking and crushing with masks; winemaking with threats of power outages; lots of cold beer to cool off the hot winemaking staff. Takes a lot of beer to make good wine. Ask any winemaker.
- Michael Dashe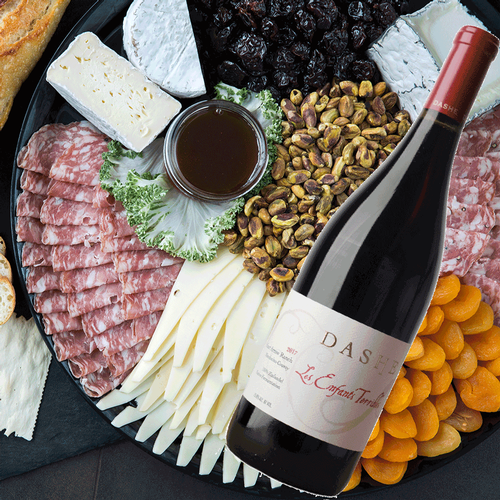 Photo cred:Market Hall Caterers
One of my favorite subjects to talk about is wine & food pairing. I love to try and demystify wine and food relationships one ingredient at a time and provide some pairing strategies. The simple formula – white wine with fish, red wine with meat – once dictated all wine and food pairings, but times have changed. Rules like this just don't fit the way we eat today.
For me, if a wine and food pairing work well together, it's usually due to one of the following principles:
The wine and food are in some way similar - which usually diminishes the taste impression of that similar component.
The wine and food contrast in some way - which usually leaves either the wine or the food as the dominant partner.
When pairing wine and food, several things can happen:
Sweetness in food can increase the perception of bitterness and astringency in wine
Saltiness in food can suppress bitter taste in some wines
Foods with high amounts of acidity can erase the perception of acidity and make the wine taste richer and mellower
The Golden Rule; you cannot beat bubbles:
When in doubt drink sparkling wine. The tingling acidity makes most sparklers a perfect match for a wide variety of food. Try our Dashe 2016 Sparkling Wine, Methode Champenoise with a few of these food-pairing options. It is always a fun surprise to see how a bit of bubbles livens up the dinner and dessert table.
Click Here for more info on our 2016 Sparkling Wine, Methode Champenoise
Fried food and bubbles are best friends from Fried Chicken to Fries
Buttered popcorn from Truffle to Parmesan dusted
Old-school works too like caviar, oysters or foie gras
So simple, but rarely gets better then smoked salmon or cured meats
Fruit based desserts are a natural with the bubbles
Summer Reading:
A great way to explore new wine and food pairing combinations is to treat yourself to a wine and food-pairing book. Some of my favorite reads include:
The Food & Wine Guide to Perfect Pairings by the Editors of Food & Wine
What to Drink with What You Eat by Andrew Dornenburg and Karen A. Page
Perfect Pairings by Evan Goldstein
Great Tastes Made Simple by Andrea Robinson
Well matched, even the simplest food and the humblest wine can create instant magic. Create your own magic this summer with these pairing tips and have fun popping many corks and research the perfect match.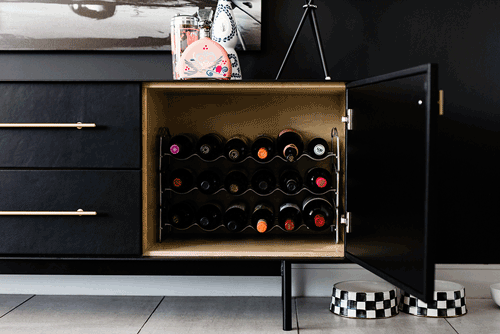 Whether you have 15 or 500 bottles, organizing your wine has a wide range of benefits. You can save precious time trying to find a bottle when you're hosting a party and your guests are ready for some more, or be able to find the optimal pair for your food easily because you know exactly what you have. When I'm not working in our Tasting Room, I have my own business as a Professional Organizer and I have helped quite a few wine-loving clients create systems for their collections. Here are some of my top tips and tricks.
Traditional ways to organize your wines:
By vintage a.k.a year the grapes were harvested, which helps if you are a fan of aging.
By varietal a.k.a grape type, like Chenin Blanc or Zinfandel.
By region a.k.a the location the grapes come from, like Napa or Bordeaux.
By producer a.k.a label or maker, like Dashe Cellars or Ridge Vineyards.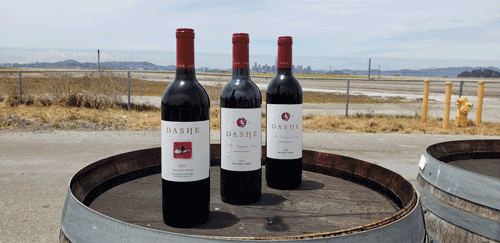 Another option is to organize your wines by your drinking style:
Foodie:
If you think about wine with food in mind, you can organize your wine in terms of bottles that are food friendly and those that are more for easy drinking regardless of food. You can further break down the food friendly section by body, which can help you choose a pair depending on your meal's protein or cuisine type.
Collector:
If you are someone who has the patience to age wine or someone who fancies vertical wine tastings (tasting the same wine but different vintages side-by-side), you can separate your wines by bottles that are ready to drink now and bottles that you are laying down with the intent to enjoy them in the future.
Social:
If you love to be the host with the most, you can organize your wine by party size or type. You may have a section of more inexpensive wines for the larger, party vibe and a section of wines more suited to the more intimate gathering atmosphere.
Or, you can keep it super simple with three sections:
Dive on in:
Bottles you can grab whenever for whatever. You or your guests can go to town in this section and find whatever floats your boat.
Do think twice:
A little more thought goes into this middle section which might include wines that were gifts or are geared more towards food pairing.
Don't touch:
Bottles with very special meaning or very special price points that you are saving for very specific reasons or occasions.
Take it a step further by...
Using a metallic sharpie or paint pen to write the drink by date or the memory of where you got the wine on the back or bottom of the bottle
Labeling the rows or sections in your collection. This is a great way to avoid potential arguments (and possible tears) over the accidental opening of a special wine.
Make sure your collection is earthquake safe! Keep the more expensive bottles at the bottom so they are less likely to fall over.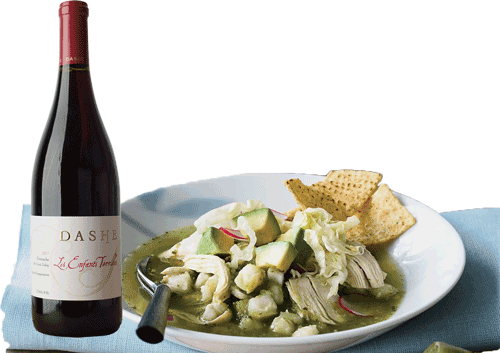 We have quite the collection of gourmands here at Dashe Cellars. Monica, with her Italian heritage, can throw a pasta feed for 60 at the drop of a hat. Mike will spend the day making the perfect Bolognese for his homemade lasagna (don't tell my mom, but it's the absolutely best that I've ever tasted). And if you haven't tasted Anne's baking then you haven't lived, seriously I'm always impressed when we have a team lunch and Anne shows up first-thing in the morning with an amazing dessert fresh from the oven.
Food-Pairing Reds
So, when we decided to host a lunch for Anne for her birthday, I knew that I had to not only find a recipe that would impress, but I needed to find the perfect wine to match. Lucky for me, our 'les enfants terribles' wines are the perfect wines for pairing with lighter-bodied dishes like this Chicken Pozole that I found on Food & Wine's website. These wines tend to be lighter and more ethereal in style than our more structured single-vineyard wines. This is because of a style of fermentation known as Carbonic Maceration in which the grapes are fermented intact rather than being pressed when they come in from the vineyard. We age them for a short amount of time in large 120- or 900-gallon oak casks which keep the fruit fresh and without too much oak influence.
2017 'les enfants terribles' Grenache
A beautiful wine that offers bright, lively fruit with a great structure and balance. This Grenache is made in almost a Grand Cru Beaujolais style that offers a velvety texture with aromas of wild strawberry and flavors of strawberries and raspberries and a finish of minerals and peppery spice.
Color: Pale Red
Aromas: Wild strawberry, pomegranate, spice, minerals
Taste: Beautiful velvety texture. Entry of intense strawberry, raspberry, and pomegranate fruit. Beautiful floral elements of lavender and violets, long, sweet finish of red fruit, minerals and peppery spice.
Click Here to buy the 2017 Grenache
Mexican Chicken Verde
By Anya Von Bremzen Food & Wine Issue May 2008
Makes 6-8 servings
There are many variations on pozole, a traditional hominy-based Mexican stew closely associated with the Pacific-coast state of Guerrero. Anya von Bremzen's version, a green pozole, derives much of its flavor from tangy ingredients like tomatillos, cilantro and green chiles.
Ingredients
7 cups chicken stock or low-sodium broth
2 cups water
4 chicken breast halves on the bone, with skin
1 pound tomatillos, husked and halved
1 small onion, quartered
2 poblano chiles—cored, seeded and quartered
2 jalapeños, seeded and quartered
4 large garlic cloves, smashed
1/2 cup chopped cilantro
1 tablespoon oregano leaves
Salt and freshly ground black pepper
1 tablespoon vegetable oil
Three 15-ounce cans of hominy, drained
Finely shredded iceberg lettuce, sliced radishes, chopped onion, diced avocado, sour cream, tortilla chips and lime wedges, for serving
How to Make It
Step 1
In a large, enameled cast-iron casserole, bring the chicken stock and water to a boil. Add the chicken breasts, skin side down, cover and simmer over very low heat until they're tender and cooked through, about 25 minutes. Transfer the chicken breasts to a plate and shred the meat; discard the bones and skin. Skim any fat from the cooking liquid and reserve.
Step 2
In a blender, combine the halved tomatillos with the quartered onion, poblanos and jalapeños, smashed garlic, chopped cilantro and oregano. Pulse until coarsely chopped, scraping down the side. With the machine on, add 1 cup of the cooking liquid and puree until smooth. Season the tomatillo puree with salt and pepper.
Step 3
In a large deep skillet, heat the vegetable oil until shimmering. Add the tomatillo puree and cook over moderate heat, stirring occasionally, until the sauce turns a deep green, about 12 minutes.
Step 4
Pour the green sauce into the cooking liquid in the casserole. Add the hominy and bring to a simmer over moderate heat. Add the shredded chicken to the stew, season with salt and pepper and cook just until heated through. Serve the pozole in deep bowls, passing the lettuce, radishes, onion, avocado, sour cream, tortilla chips and lime wedges at the table.
Click Here to go to original recipe posting on www.foodandwine.com.